Radio | Free Stuff Contest | Contest Rules 
Sponsors | Local Artists | Important Links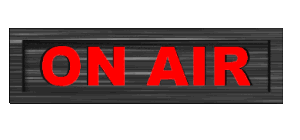 ---
Shout-Out Your Local Business
If you run a Local Small Business in our community or are a Client/Patron of one, you can Shout it Out on LPMix.Live Radio... Just call in to our station's voicemail... And we might select your Shout-Out to be aired on our Radio!
Stay connected, stay strong, stay positive! Shout-outs will be updated regularly as they come in. Send in your own shout-out!
Call-in to our voicemail at (781) 499-6225 extension 123
---
Shout-Out Script Example:
THIS IS (YOUR NAME) OF (YOUR BUINESS) IN (TOWN)... I'M A LISTENER OF LPMIX DOT LIVE (LPMix.live). I'D LIKE TO SHOUT OUT (MY BUSINESS/SERVICE). WE ARE A (QUICK DESTRIPTION OF WHAT YOU DO). HOPE TO SEE YOU AROUND.
---
CLICK YouTube below for audio example of final Shout-Out to be aired on Radio: